COVID-19 Vaccination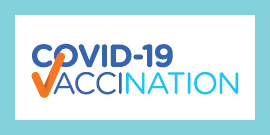 PLEASE NOTE THAT FROM MONDAY 26/07/21 WE WILL BE COMMENCING PFIZER COVID VACCINATIONS IN ADDITION TO OUR CURRENT ASTRAZENECA VACCINATION SCHEDULE

PFIZER VACCINATION INFORMATION

All currently available appointments for Pfizer vaccine have been filled. Please call the practice end-October for future bookings.
You will need two doses of the Pfizer vaccination with a 6 week interval between the two doses.

Who is eligible for the Pfizer vaccine?

Age 40-59
Age 16-39 if you meet certain criteria. Please complete this eligibility check to determine this.


PLEASE NOTE:

You must bring proof of your eligibility on the day of your vaccination e.g. staff ID card, a letter from your employer or a health summary (if eligible due to an underlying medical condition). If the above are not possible then please complete the COVID-19 Eligibility Declaration Form available here

If you are over 60 you are only eligible for the Pfizer vaccine if any of the following apply:

Work or volunteer in a residential aged care facility
Developed an anaphylactic reaction (life threatening allergic reaction) or TTS (clots) after first dose of vaccination with AstraZeneca
Your first dose of vaccination was with the Pfizer vaccine
How do I book my vaccination?

Please call the practice on 9868 1823 and speak to one of our reception staff to make an appointment
Please book a separate appointment for any other health matters you wish to discuss as we will not have enough time on the day of your vaccination
Please complete this consent form and bring it along to your appointment. If you are unable to complete this prior to the appointment please arrive 10-15 minutes prior to your scheduled appointment to allow sufficient time for completion

If you are unable to attend your appointment please notify us as soon as possible so that we can prepare the number of vaccination doses required for the day accordingly
Getting ready for your appointment
Please do not come to your vaccination appointment:
if you are feeling unwell with fever, cough, runny nose or other symptoms that could be COVID-19
if you are waiting for COVID-19 test results, or have tested positive for COVID-19
if you are a close contact of someone with COVID-19
if you are in quarantine
If you have had another vaccine in the 7 days before your COVID-19 vaccine appointment, please let us know as we may need to reschedule your appointment.
What should I expect on the day?

Please check in with reception staff on arrival. Please make an appointment for the second dose of your vaccine at this time (6 weeks interval for Pfizer)
You will be called by the doctor you have made an appointment with and your consent form will be checked
The doctor will discuss the vaccination with you and the possible adverse reactions to the vaccination will be discussed

Your vaccination details will be uploaded to the Australian Immunisation Registry (AIR) and will be uploaded to MyHealth Record (with your consent)
After the vaccination we will ask you to please take a seat in our designated waiting area for 15 minutes. If you feel unwell during this time please notify one of our staff members as soon as possible
If you feel well after the waiting time has elapsed then you can continue on
How do I find proof of immunisation?

If you have a Medicare card, then please create a myGov account and you will be able to link it to your Medicare. From here you will be able to view your immunisation history statement. After the vaccination it may take a few days for the COVID-19 vaccine to appear on your immunisation statement. Alternatively, if you have consented to the doctor uploading the vaccination information to MyHealth Record, it will also be viewable there.

More information on creating a myGov account and linking it to your Medicare

If you do not have a Medicare card, you may request an Individual Health Identifier from Services Australia and then you'll be able to check your immunisation history through MyHealth Record
ASTRAZENECA VACCINE INFORMATION
You will need two doses of the AstraZeneca vaccination with a 4-12 week interval between the two doses.
The latest advice from ATAGI is that in the context of the COVID-19 delta strain outbreak a 4-8 week interval is recommended rather than the previously recommended 12 week interval.
Who is eligible for the AstraZeneca vaccine?

Any patient over the age of 60 is eligible for the vaccination

Patients between 18-59 are also able to receive the AstraZeneca vaccination provided they are aware of/have discussed the potential risks with either their usual GP or with us
For information on how to book an appointment/what to expect on the day, please see above as the same process will apply.